If you are planning for a B2B site in Magento then you need to know following features.
This list is exhaustive but is very important as it covers relevant points.
Here are list of features for Magento B2B:
1. Payment Options:
2. POS(Point of sale):
Point of sale not a must for B2B but in case your sales representative visit your customers and place order on their behalf.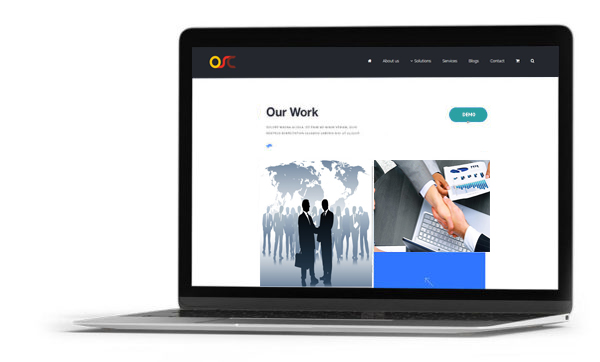 3. ERP Integration:
This is a very important aspect as with B2B there are before order & after order completion support that a B2B customer wants. With ERP integration you can have updated catalog, order status, customer specific & group based pricing.
4. Enquiry, Quote & Negotiation: [Click Here for more info]
On times for a specific B2B customers need they might raise very specific order requirement. To win such orders B2B owner should be able to provide a competitive quote.
The system should further allow negotiation for product cost & for shipping cost or alternative product idea. But this process should not be time consuming & a quick turnaround is needed.
So a versatile Enquiry, Quote & Negotiation quote to order system should be in place.
5. Customer (Wholesaler) Registration:
With B2B you will need to differentiate customers into groups. So some specific B2B customer registration form should be in place for registration and to cover the due diligence option.
6. Partner Programme:
Defining a clear partner programme will help a B2B customer know the business strategies so as to align.
7. Multi-store Website:
While you have many products range. Your B2B customer will be interested in some specific category of products. Having category specific website using multi-store system while keeping same admin will be a helpful approach.
8. Permission for CMS at customer group level:
In some cases you would like some specific CMS/Categories to be accessible to some customer groups only. This helps in reducing frictions with our B2B clients who do not to work with website who can be competitors.
9. Improved Catalog Navigation:
B2B sites on times do have many more products. Also B2B clients values his time so a very effective catalog navigation & search system needed.
B2B clients are happy opting for a similar product if it creates values to their requirement.
B2B clients on times needs some technical assistance which website should handle without much personal intervention to speed up knowledge transfer and improve on time utilization.
10. Shipping Integration:
With B2B transactions shipping methods & cost are very important factor. So your shipping should result in possible options that really provides optimized shipping cost and alternative shipping methods.
As per some reports improper shipping methods can result is 20% plus abandoned carts.
It's also recommended there should be an option where a B2B customer can be provided a shipping quote for a specific order.
11. Tax Configuration:
With B2B websites tax becomes a very important aspects as it can result in an order being totally canceled.
B2B customer will always check for a net effective cost & not just total cost. A proper tax configuration should be in place so end customer gets to know effective cost.
12. Product Types:
With B2B sites there will be much more then just simple products.
You might have:
Configurable Products
Products Options
Custom Products
Bundle Products
Group Products
Virtual Products
Having the capability to display all above variations is a must to increase per order value.
13. Call to Actions
14. Unique Proposition
15. Why with Us?
16. Benefits of doing Business
17. Pricing and Shipping
18. Request a Call Back
19. Shipping Quote Option
20. Tax Compliance
21. Purchase order System
Additional features for improved customer experience
Videos & Images :
B2B client needs many more details compared to B2C as there per order values is much higher. Provisions & availability of images, videos & pdf will help client take a more informative decision, saving customers time and resulting in value for money.
URL's & Structure :
For a website to be effective in url's & structure should be given due thoughts & finalized.
This helps when creating emails or brochures also while communicating we can easily recall url's.
Site Speed and uptime
Customer Account Information :
A B2B customer would like to know about its account details like opening balance or present account statement.
Though this is more of an ERP or Accounting system feature but if this is some how added to B2B site will help in provide a better customer experience.
Awards :
Your brand is what drives customer. So by displaying awardians you can showcase how you are valuable. Which in-turn will result in customer retention.
Also these displays will help you add more customers.
Reviews :
Reviews are a very important part to drive new customers & retain old customers. Hence a proper testimonial & reviews system & display should be in place.
Integration with Marketplace :
As a wholesaler volumes of sales are must. If your B2B site is also connected to some Marketplace you can generate additional sales.
Call to Actions :
Unless you interact with a customer the chances of customer retention or acquiring a new customer is reduced. So call to Actions are must & should be given due thought.
Contact details :
It's impossible to have all data on website to satisfy each client. So a contact Us details and an easy way to contact & get an appropriate response to client query is a must.
Also letting customers know your physical address will help. Having a contact number will help as some customers feel that if needed they should be able to contact.
News & Articles :
In B2B it's not just pricing that done driver sales. Your knowledge & display of knowledge is an appropriate way will add value to a B2B customer.
So News & Articles are a must & these should be of good quality & should address issues commonly.
Domain Knowledge/ forum & Support
Live Chat
Brochure/PDF
About Us
Project Portfolio
FAQ's
Website Points
Data Migration
Data Synchronization
Customization
Contact Us for your B2B Solutions