We are hiring! Join our team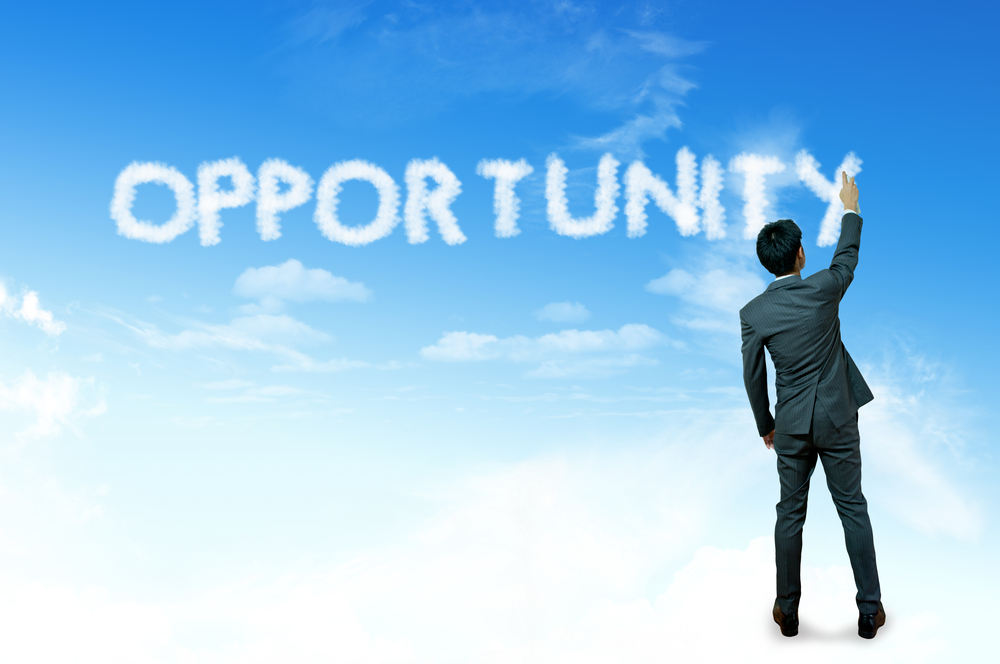 Why OSC Professionals:-
Our corporate activities growing rapidly and we are currently seeking a full-time, office-based Software Engineers to join our Information Technology Team. At Oscprofessionals you will work with the talented engineers, designers and thought leaders to shape your Career.
This position's will work on a team to accomplish tasks and projects that are instrumental to the company's success. If you want an exciting career even further, then this is the opportunity for you.
We are looking for a Quality Assurance (QA) engineer to develop and execute exploratory and automated tests to ensure product quality.
QA engineer responsibilities include designing and implementing tests, debugging and defining corrective actions. You will also review system requirements and track quality assurance metrics (e.g. defect densities and open defect counts.)
The QA technician role plays an important part in our company's product development process. Our ideal candidate will be responsible for conducting tests before product launches to ensure software runs smoothly and meets client needs, while being cost-effective. If you hold an engineering background and enjoy providing end-to-end solutions to software quality problems, we'd like to meet you.
Ultimately, you should monitor all stages of software development to identify and resolve system malfunctions to meet quality standards.
Experience Required
Total: 04-08 Years in Industry

Relevant: Minimum 06 Years

Work Location: Nagpur
Responsibilities
Review requirements, specifications and technical design documents to provide timely and meaningful feedback

Create detailed, comprehensive and well-structured test plans and test cases

Estimate, prioritize, plan and coordinate testing activities

Design, develop and execute automation scripts using open source tools

Identify, record, document thoroughly and track bugs

Perform through regression testing when bugs are resolved

Develop and apply testing processes for new and existing products to meet client needs

Liaise with internal teams (e.g. developers and product managers) to identify system requirements

Monitor debugging process results

Investigate the causes of non-confirming software and train users to implement solutions

Track quality assurance metrics, like defect densities and open defect counts


Stay up-to-date with new testing tools and test strategies

Main responsibilities will be working to, and creating scripts for, the manual testing of Magento sites and helping the wider team to implement automated testing.
Requirements
Proven work experience in software development

Proven work experience in software quality assurance

Strong knowledge of software QA methodologies, tools and processes

Experience in writing clear, concise and comprehensive test plans and test cases

Hands-on experience with both white box and black box testing

Hands-on experience with automated testing tools

Solid knowledge of SQL and scripting

Experience working in an Agile/Scrum development process

Experience with performance and/or security testing is a plus
Total: 04-08 Years in Industry

Relevant: Minimum 06 Years

Work Location: Nagpur
Responsibilities
Support the growth and retention of Strategic accounts by working with the Strategic Customer Success team

Manage delivery of large strategic deals

Provide thought leadership in the e-Commerce space and high-level content on Magento/develop best practices for delivery by Magento Services and Solution Partners

Support Strategic Accounts in helping them understand how to optimize Magento for business results based on best practices

Drive the enablement of Solution Partners as well as the big-4 SIs on Magento (if and when program launches)

Driving the direction of offerings and skill levels in conjunction with the leader of Magento Services

Support the grooming and Magento skill level of the Magento Services team

Support the acquisition of enterprise accounts by being a player in the latter stages of the sales cycle in complex and large, strategic deals where Magento Services may or may not be a component

Support the services responses to RFPs for selected enterprise prospects

Write blogs, present at conferences, write white-papers

SME and instructor for advanced business topics
Skills & Knowledge
Deep knowledge of e-Commerce trends and technology

Deep functional and technical knowledge of Magento and how enterprises use the platform

Strong consultative skills with ability to translate technical concepts to business audiences

Strong analytical skills

Strong presentation and communication skills ability to converse at the C-level

Ability to communicate technical concepts to business audience

Strong negotiation and sales skills

Ability to create and build strong relationships with partners, clients and internal colleagues

Ability to recognize and leverage resources/functions that can support Enterprise accounts in either the sales cycle or post-sales life cycle with Magento
Total: 10-12 Years in Industry

Relevant: Minimum 10 Years

Work Location: Nagpur
Key Responsibilities
Develop and manage e-Commerce websites, web applications & web sites

Analyze, design, code, debug, test, document & deploy applications

Participate in project & deployment planning

Exp. In modules/extensions,development/customization

Exp. In Theme integration/customization

Exp. In API creation/integration
Knowledge And Skills
Extensive experience of PHP and MySQL

Extensive experience of ERP Integration

Extensive experience with Magento Enterprise Projects

Exposure on Magento 2, CMS and JavaScript frameworks such as jQuery, KO (Knock Out)

Demonstrable knowledge of XML, XHTML, CSS, Modules i.e. API integration, Payment Gateways, XML with a focus on standards

Demonstrable source control experience

Ten or more published website in E-Commerce
Experience
10+ years working with Magento

10+ years working with ERP integration

10+ years experience implementing Magento in enterprise projects

10+ years participating and negotiating with prospects on the Magento platform

10+ years working closely with solution partners on customer implementations

10+ years managing technical and/or business team in customer-facing function
Total: 03-06 Years in Industry

Relevant: Minimum 04 Years

Work Location: Nagpur
Responsibilities
Strong Technical expertise in PHP

Strong expertise in WordPress & Framework

Good Coding Skills in the PHP platform

Good in Creating tables, standards-compliant markup that works across all major browsers

Good understanding of E-Commerce (ZenCart, Magento knowledge is add-on).

PHP/MySQL coding for database-driven, custom-designed websites.

Basic Knowledge of AJAX.

Good understanding of Object Oriented Programming experience in PHP.

Good Debugging and Trouble Shooting Skills in PHP.

Good Experience in developing and designing large websites using PHP.

Meet the project deadlines efficiently.

Fundamental understanding of Software Development Life Cycle Management.

Good understanding of Low-Level Design Documents.

Good Understanding of various Data Base Technologies & SQL Query Optimization.

Mentor juniors in the project and do Peer Code reviews.
Time to excel in eCommerce Industry!!!!
MAGENTO 2 Training Program
An Employee driven Initiative by OSC professionals
We invite all the candidate who are having experience in WordPress and PHP to explore and become master of Magento 2.
Required years of experience : 3 – 5 years
Course Duration : 6 Months
Timing : 2 hrs on weekdays (as per candidate's availability) & Full day on Weekends
Program Fee : Please contact us on 0712-6648739
ASSURED JOB and Certificate!!
For more information contact us: —
Send us your resume @ (hr@oscprofessionals.com)
Visit us @ https://www.oscprofessionals.com/
Are you Dedicated, Hardworking, and have a passion? Join Us!