11 Reasons Why A Designer Needs a Website in 2023
In today's digital age, a website is essential for every brand or business. Given how much time people spend on social media and websites, designers have begun to shift their operations online to leverage the benefits of digital marketing.
Your website is where you can set up a store and sell your goods in the unique marketplace that is the internet. When a Google search reveals that you are one of roughly a million results, it can make you feel a little small as a designer. But don't be discouraged by this. A business that does not have a website is losing out on several business chances and clients. Making your business and website stand out takes time and effort, but the results you will get in the form of conversions will be worth the effort.
As a designer, you may still wonder, "why do I need a website?" This article discusses the top 11 reasons your business needs a website in 2023 if you are in the design industry.
Importance Of A Website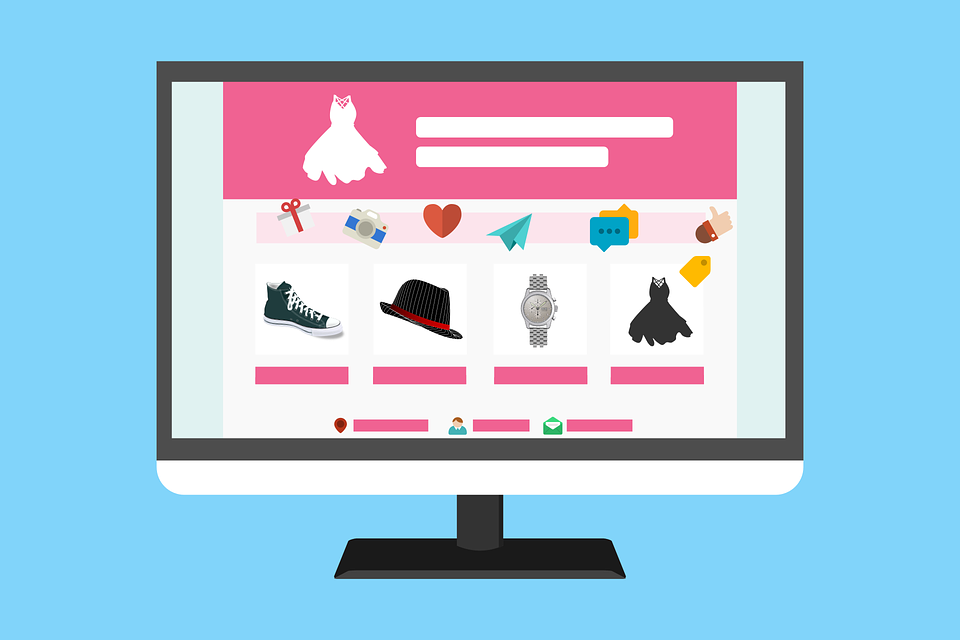 Why have a website? A website exists to generate sales, gather leads, or share information. The more detailed role of a website is to assist people in obtaining information, generating leads, selling products, responding to questions, being relevant, featuring your videos, etc.
A website can be created for several reasons, but you must first recognize them. Make it clear what the product is, its function, price, how to buy it, and how to make the payment if you want to sell something. Ensure everybody contributing to the site knows the reasoning when you have a suitable one. They may assist in making sure that sense is made evident to both customers and search engines examining your website.
One significant element of building a website is using several different SEO techniques to help your website's search engine ranking. One such SEO technique is link building.
Building backlinks for a new website
can help you rank higher in search engines like Google or Bing.
One thing to remember here is that a website requires a lot of maintenance in content, design, SEO, and much more. If you're a designer, you're probably always buried in work. So how will you find the time to keep your website updated if you already have a tremendous amount of work on your plate? You can think about outsourcing these tasks. For example, you can
outsource SEO services
if you need experts to work on your website SEO.
Top 11 Reasons Why A Designer Needs a Website
1. Customer Expectation
Customers these days are technologically skilled and hence demand that you have a website that will provide them with all the necessary information about your brand and products. Your website can benefit your brand by helping you create revenue, improve brand recognition, foster goodwill among customers and your target market, and convey important marketing messages.
Having a website goes beyond simply being present online. When you design a website, you can quickly turn it into a valuable asset for the growth of your brand. It's a need similar to having a storefront in physical stores. If you have a website for your brand, prospects may believe that your company is either small-scale or lacks the technological advancement to stay up to date. They might even question the legitimacy of your work.
A website is integral to your marketing and advertising plan; it's not just about putting text on a page and calling it good to go. It must have a remarkable user experience, strong CTAs, and a unique web design. It must be updated time and again with new content and visuals. Additionally, it needs to be optimized for search engine result pages so potential buyers can quickly locate it. However, that may require a lot of effort. The best part is that you can get help by outsourcing SEO services. So, what are you waiting for if you still need to get a website? Build one! Your clients will appreciate it.
2. The Formal Face Of Your Brand
A platform that accurately portrays your brand is crucial for emerging design brands. Your company's heritage and brand narrative will be on this website. Many people who are potential buyers are curious about the origins of the brand as well as the goods. Your website will personalize the business and make it easier for your clients to empathize with you.
3. Website Is Proof Of Social Presence
How would users recognize that you are a legitimate company if you don't have a website? Consider this: Are you more likely to purchase from a company with a website than without one? The answer is clear. So, if you want your brand to prosper, you should make this online investment.
A website is necessary to provide evidence of your online presence and boost your brand's legitimacy. It communicates to prospective customers that you take your work seriously and offer something to every client. Additionally, you are only partially in force if you do not have a website. Customers expect brands to have websites where they can learn about your services, leave comments, and find evidence that your company is reliable. A website is a perfect internet technique to provide social proof and win over new clients.
4. A Website Is A Direct And Fairly Priced Investment
The online marketplace and networks frequently charge a set percentage of the price of goods or services sold on their website. However, you can make quick money without paying any commission if you run your website. Additionally, having a website is significantly less expensive than buying a property and opening an offline business.
5. Take Charge of the Narrative
You have limited control over how other people perceive you, but sharing your story online can influence how your brand is perceived. A website is a considerably more successful tool than print ads or emails regarding brands marketing their voice, objective, and mission. It makes sense for you to want control over how the customer perceives you. Only a well-designed website will make this feasible. You have the power to shape your brand's narrative and overall aesthetic.
In the age of social media, many things could be stated about you without your awareness. But if you manage your company website, you create your own story. Furthermore, it will be helpful for damage control.
In the modern world, changing the narrative being written about your brand is more important than ever. People can find out about your website in several ways, and if you're not careful, many incorrect facts might circulate. A great strategy to control the narrative is ensuring your website is accurate and updated frequently. Make sure all your contact information is up to date and the content is always factual and engaging.
6. Enhances ROI
If you're a successful brand, boosting return on investment is undoubtedly one of your top priorities (ROI). You will benefit from having a website because there are several ways to ensure that it is making progress to provide the highest ROI. Some instances are as follows:
Invest heavily in SEO (search engine optimization) to make your website more visible on SERPs.
Make sure the market for your website is considered when developing it. If your website is positioned higher, people are more inclined to click on it. Furthermore, once they visit your website, you have a better chance of converting them into customers or clients.
Make good use of calls to action (CTAs) on your site. A call to action (CTA) instructs website users on what they should do next.
By paying attention to these suggestions, you can be sure that your website is giving your company the best possible return on investment.
The popularity of e-commerce websites has made it possible for businesses to increase conversions and revenue by building their own ecommerce websites.
7. Allows for More Beneficial Conversations
Conversations all too often turn into pointless arguments. This occurs due to your need to succinctly and precisely communicate your ideas. On the other hand, if you have a website, you can avoid these problems by participating in more positive debates. A website is a tool for disseminating your thoughts to the world. Because of a website, you can have more beneficial dialogues with your clients, guests, and coworkers.
By building a meaningful website, you are enabling yourself to participate in more productive exchanges. It provides a central spot for all your brand information. You're no longer dependent on disorganized documents and emails.
A website also makes it easier to disseminate information. You can post materials like articles accessible to everyone with an internet connection. This makes it simple to have engaging talks about important subjects.
8. Take On Other Industry Giants
If you have a website, you can compete with the industry's top players. An optimized website will be far more noticeable and show up at the right time.
A website levels the playing field, allowing small businesses to thrive in today's business environment. Its most significant gain is competing with a few other industry giants with significantly more financial resources than you. A website allows you to reach a broader audience and have a platform to sell your products or services.
9. Social Media Reach Is Eroding
You're mistaken if you think being active on social networking sites will be enough to bring in new customers. Due to social media's continuing drop in popularity, having a website is more important than ever. A website is an excellent way to organize your content and ensure your audience can always get in touch with you. In contrast to social networking sites, a website is a much more reliable platform because it will always be around as long as you keep it updated.
10. Increases Your Work Time
The majority of us don't like getting up early. For many of us, starting our days earlier than required is difficult to fathom. What if we didn't need to begin our day earlier? What if we could work on our schedule and weren't forced to be in the office by 9 am?
Thanks to the internet, many people now believe that idea is feasible. You can communicate with a global audience via your website 24 hours a day. With a website, you can assume that users can access your content whenever they want, day or night. You'll be able to say bye to that "closed for trade" sign because whether anyone visits your website at noon or midnight, you're continuously engaging with them in some manner.
Reachability is essential for marketing and dramatically increases sales, especially for eCommerce companies. A well-designed website is also a step towards offering excellent service to customers and building relationships, especially if you have chatbots on your website that are AI-powered and prepared to solve consumers' fundamental problems whenever they need them.
11. 24-hour customer service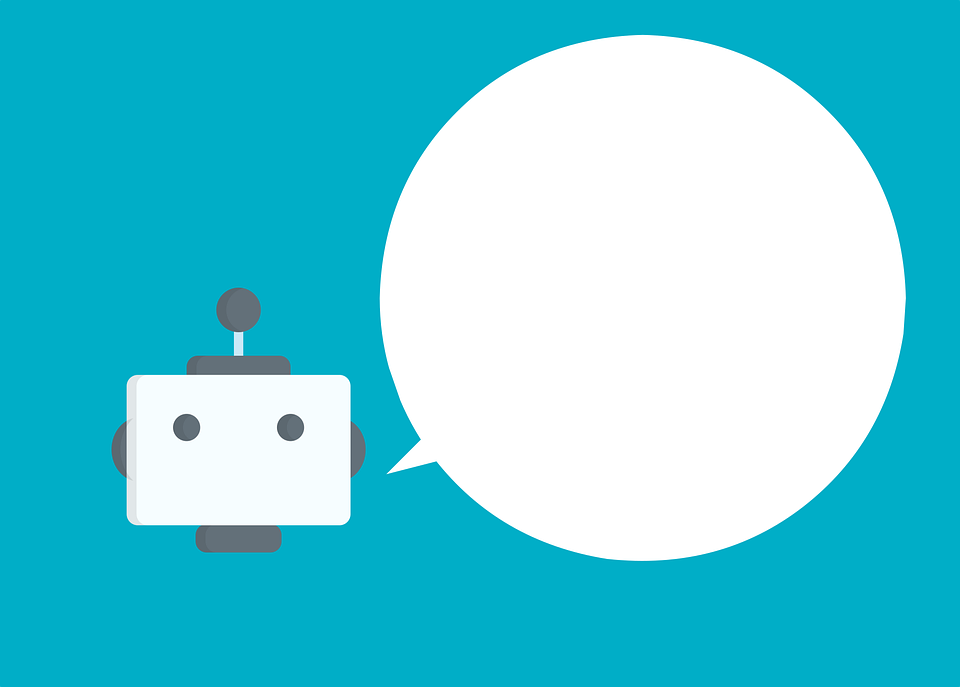 If you have a website, you can compete with the industry's top players. An optimized website will be far more noticeable and show up at the right time.
A website levels the playing field, allowing small businesses to thrive in today's business environment. Its most significant gain is competing with a few other industry giants with significantly more financial resources than you. A website allows you to reach a broader audience and have a platform to sell your products or services.
FAQs
It is the media that is most frequently used to solve customer queries. Consumers' frequently asked questions are addressed on the website, allowing you to save time and money while giving clients exact and pertinent information.
Chatbots
Chatbots are another way to provide customer support. Chatbots handle regular client inquiries on your websites with pre-written responses. In addition, chatbots can notify users of other crucial details, such as how to join up and details on various services and products.
Conclusion
We hope this article helped you learn more about the importance of having a website for designers in 2023. It's time to invest in a commercial website if you wish to prove to the market that your company takes itself seriously. Whatever your current possibilities are, having a personal website can help you by increasing your social media presence, promoting your name, and drawing in new clientele and business opportunities.