Sales Growth Hacking: How to Attract and Retain Customers in 2023
Summary: Customer generation and retention are crucial to growing your business, increasing profitability, and generating consistent revenue. This article discusses eight customer attraction and retention practices you can adopt to increase sales in 2023.
The e-commerce industry is forecasted to boom in 2023; experts predict it will reach $6.3 trillion in global sales. However, buyers' needs are constantly evolving, making it increasingly challenging to attract and retain customers.
How do you attract new customers and turn them into raving fans of your business despite consumers' evolving demands? Gaining and retaining customers in 2023 requires paying attention to their wants and adopting strategies to meet these needs. This article discusses eight practical tips to improve sales and boost retention in 2023.
Let's start.
8 sales hack for customer attraction and retention in 2023
Customer generation and retention are easier when you adopt the right practices. Here are eight growth tips you can implement into your sales strategy for success in 2023.
1. Automate email marketing
Email marketing is among the oldest, yet effective forms of gaining and keeping customers. For example, 81% of small businesses rely on email as their primary customer acquisition channel, and 80% use it for retention. The reasons are apparent; email marketing is direct, personalized, and targeted.
With
email-marketing
, you can customize your content to resonate with every customer's preference and expectation. From including their names to recommending relevant products and offering timely information, email marketing lets you connect with your audience and build relationships that lead to sales and retention.
However, the way to maximize email marketing is to use effective software that allows you to automate your marketing seamlessly. For instance, Mailchimp or GetResponse are among the popular email marketing tools for businesses to send emails, build websites and simplify their marketing efforts, but sometimes they might just be out of your budget, especially if you're just starting out.
In this case, it's best to explore
GetResponse alternatives
that provide positive customer experiences, including fast response rates and unhidden fees.
Create a seamless onboarding experience
Customer onboarding involves familiarizing users with a product, enabling them to maximize its features and functions. An easy customer onboarding process boosts customer conversion, success, and retention rates. For example, 63% of customers believe onboarding is critical to subscribe to a product, and 74% of buyers will switch to other solutions if the onboarding process is too complicated.
Therefore, improving your customer onboarding process attracts and retains customers for your business. For seamless onboarding experiences, streamline the sign-up process, and provide self-service functions like the knowledge base, chatbots, etc.
In addition, send personalized emails targeting customers' unique stages in the purchase funnel and make customized recommendations. Adopting these practices simplifies the onboarding experience for consumers, creating positive experiences that encourage them to sign up, subscribe and continue patronizing your business.
2. Provide personalized experiences
Today, customers are less receptive to untargeted and intrusive advertising; an average of 40% internet users use Adblock on their devices. Buyers want relevant recommendations, adverts, and promotions. Moreover, since customers are already distracted by the multiple advertisements on
social media
and the web, the way to stand out and capture their interest is through personalized marketing.
Moreover, personalization boosts consumer conversion, retention, and loyalty. For instance, 76% of consumers are more likely to consider purchasing from brands that personalize. In addition, 78% of users are likely to refer friends and family to companies that personalize, and are likely to make repeat purchases from businesses adopting personalization practices.
Customers'  journey along the sales process differs, as do their needs, expectations, and challenges. Therefore, using generalized strategies to boost customer retention is ineffective in achieving results. Instead, understand your consumers' unique needs and customize your marketing. 
Are your customers at the awareness or consideration stage in the sales funnel? Identify their current stages. Then, create emails and recommendations that facilitate their decision-making, and drive them deeper into the sales funnel. In addition, provide helpful tips to navigate their experiences.
Ultimately, it all boils down to understanding each user's unique expectations and channeling your customer attraction and retention strategies to solve their needs. Doing this makes you invaluable to your consumers; they more likely to stick to your business because they feel understood and valued.
3. Build trust with customers
Converting your audience into customers and turning them into long-term buyers requires trust. 81% of customers consider trust necessary in purchasing decisions, and 82% of buyers will continue to do business with a brand they trust. Credibility convinces customers your offerings are genuine and your services are effective before patronage. However, they are less
likely to buy if they don't trust the potency of your offerings. Therefore, establishing trust is vital to gaining and retaining customers.
To build trust, deliver on your promises. Consistently offer excellent services that boost consumer satisfaction.  38% of consumers who rate a company's services as "good" are more likely to recommend the company. Also, satisfied customers are your business's advocates— they promote your brand at every chance.
In addition, since 92% of consumers trust recommendations from people they know directly, and anonymous reviewers have a 70% trust rate when they post reviews about a brand, you'll build credibility and establish trust among intending customers. Therefore, provide positive experiences for repeated purchases and referrals.Other ways to build trust are acquiring the right certifications, posting reviews online, and investing in UGCs, (User-generated content).
4. Provide easy check-out processes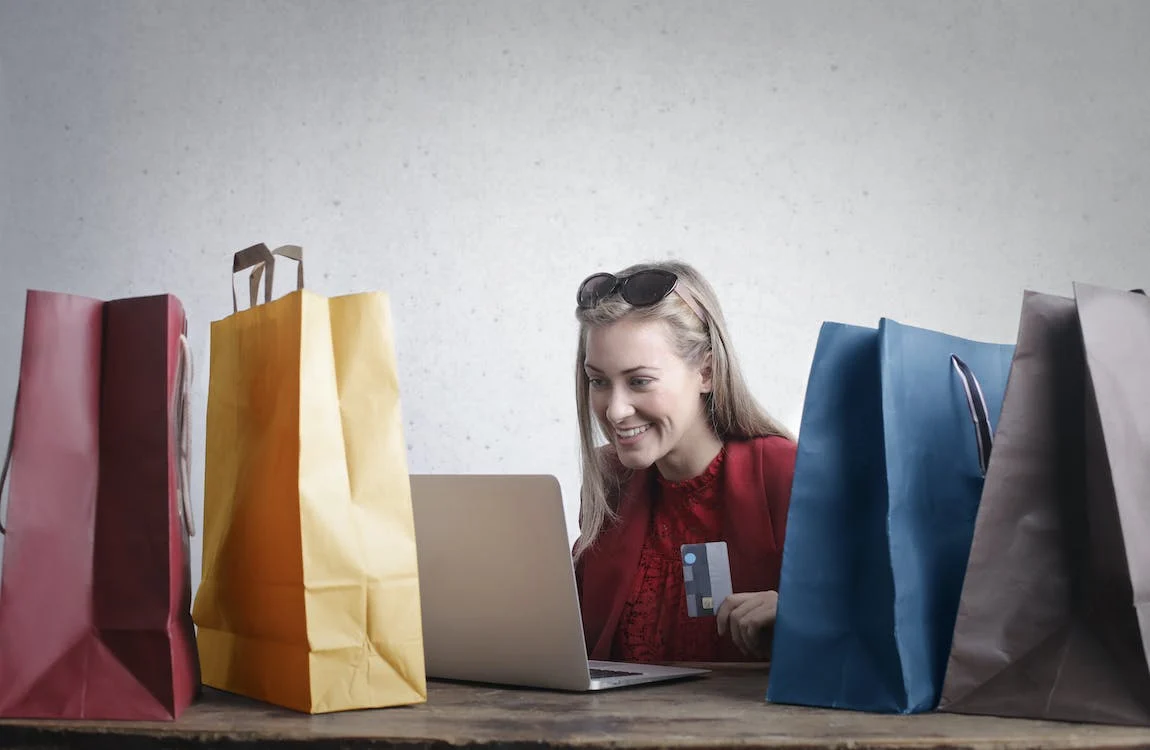 Customers expect quick and easy check-out experiences in 2023. So, wait times, and multiple check-out pages won't cut it. In a survey of over 750 frequent shoppers, 54% of customers would abandon their shopping cart if a company asked for too much information. Also, 82% say they will leave if the account registration is too complicated.
Customers won't hesitate to stop shopping at the slightest inconvenience, so it's vital to simplify their shopping processes. Therefore, reduce form fields to the minimum by sticking to essential details. Eliminate hidden fees and shopping costs, and provide multiple payment options. Streamlining the form fields to a page makes the checkout process less cumbersome for customers.
In addition, multiple payment choices allow users to choose their preferred payment option, creating a smooth purchase experience that enhances your customer attraction and retention.
5. Build easy-to-use websites
Intuitive websites are effective measures of customer retention and attraction. It enables positive customer experiences by promoting quick processes. Excellent website designs, speed, and mobile-friendliness are some of the top qualities customers want. Statistics say 74% of users are more likely to return to mobile-friendly sites, and 83% of customers expect a website to load in 3 seconds or less. In addition, 66% of people prefer to look at beautifully designed websites if given 15 minutes to consume content.
Excellent websites improve accessibility by enabling consumers to quickly find information and perform tasks. It also boosts credibility by projecting your professionalism. Finally, great websites promote customer satisfaction, leading to repeated purchases.
So, create well-designed and functional websites that allow users to navigate the functions easily. Ensure it's compatible with different browsers to enable global accessibility. In addition, all elements of your website should be designed to help users perform functions on your website seamlessly, including making a purchase, downloading a book, or getting to know your brand better.
Ultimately, your audience must be at the center of focus when designing your website. This includes considering their needs and expectations and improving your website to meet them.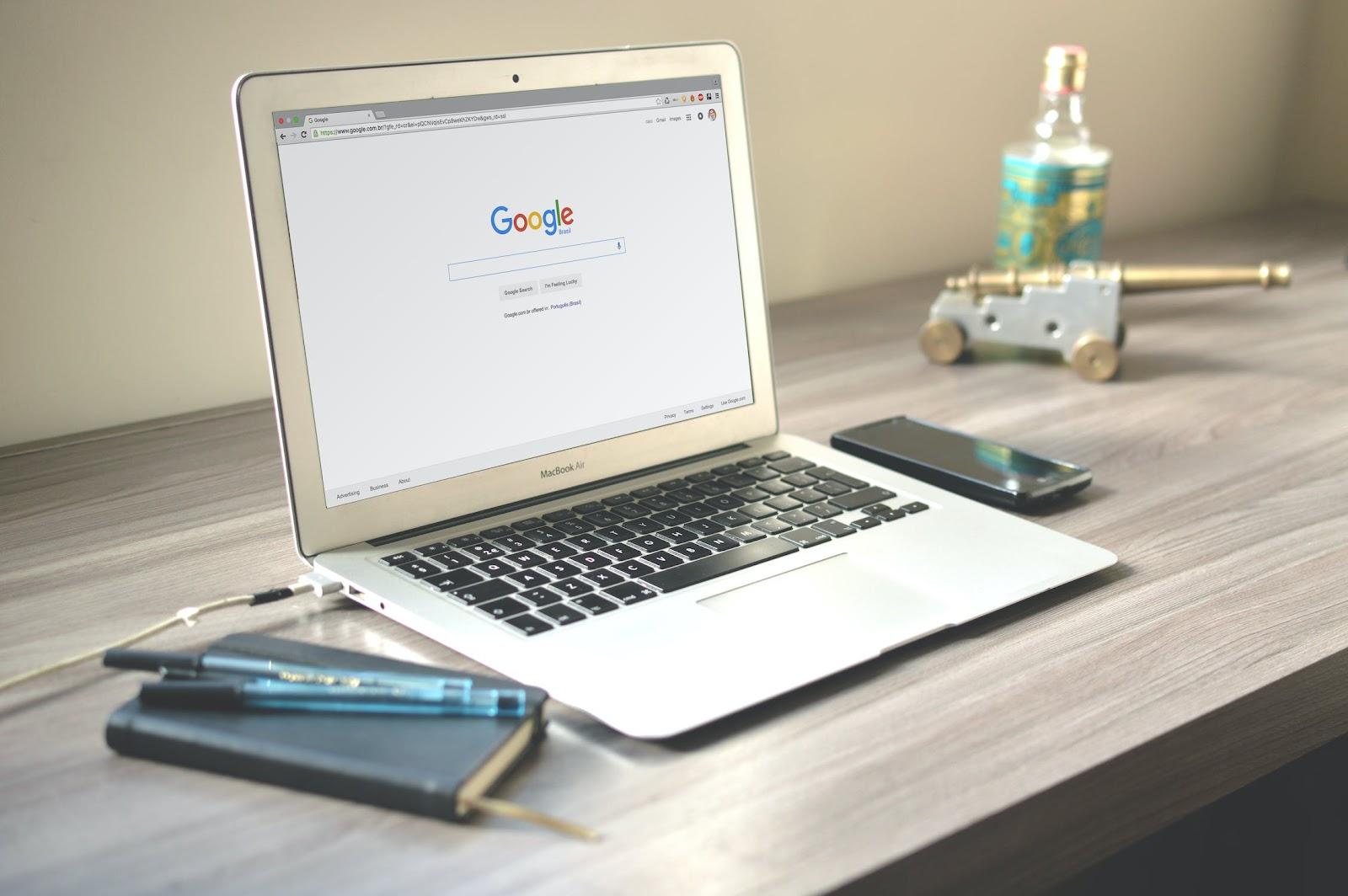 There are almost 2 billion businesses on the world wide web, and over 6.5 billion searches are done on Google daily.  Therefore, you must adopt practical SEO practices to stand out and get noticed when your audience makes a query.
Adopt SEO research tools to study your competitors and market trends to do this. In addition, build a solid keyword strategy to create content that answers your users' questions.
Search engine optimization
is about relevance- the more your content resonates with your audience, the higher the search engine algorithm ranks your content, boosting your SEO
. 
An impressive SEO strategy is one of the best ways to attract customers as it boosts credibility and connects you to more customers needing your products and services. It also retains customers by ensuring you provide the information and services they need. So, establish an effective SEO strategy through link-building, content strategy, and user-friendly website practices that upscale your search engine optimization, boosting prospects conversion and retention.
An effective sales strategy is a continuous process. Since consumer wants are always evolving, it's crucial to stay updated on their need and challenges. The way to do this is to request feedback from your consumers regularly. What improvements will they like to see? What are their current challenges? Asking these questions keeps you in the loop about your audience's needs and allows you to satisfy them, generating referrals, and conversions.
Gather consumer feedback through surveys, email, contact forms, usability tests, social listening, and interviews. Obtaining feedback through these mediums gives you first-hand insights into users' experiences and how to improve. By gathering reports about consumers' expectations and challenges, you continually enhance their experiences to satisfy them, increasing customer retention.
Next Steps
Here are the best steps to attract and keep customers in 2023:
Streamline your marketing with email marketing tools
Create easy onboarding processes
Customize customers' experiences
Establish credibility
Simplify your check-out process
Create user-friendly websites
Optimize your search engine rankings
Request
Following these processes allows you to stand out from your competitors, attract desired audience and convert them to loyal customers.