Wishlist helps to share product with your friends or you will purchase it later. Wishlist link will appear in both Catalog and Product Details Page. You have to just click on link then product will automatically added into your wishlist. Wishlist is the best sharing option to your product, it helps to extends customer attraction in your shop.
Wishlist Setting:
Step 1. Admin -> System -> Configuration -> Customers -> Wishlist

A. General Options
Set Enabled to
Yes
to display Wishlist link in frontend
B. Share Options

Email Template: Select template from dropdown, will be used when customer share Wishlist.
Email Sender: Select the store contact that appears as the sender, when a wish list is shared.
C. Setting of Wishlist Link and Save Wishlist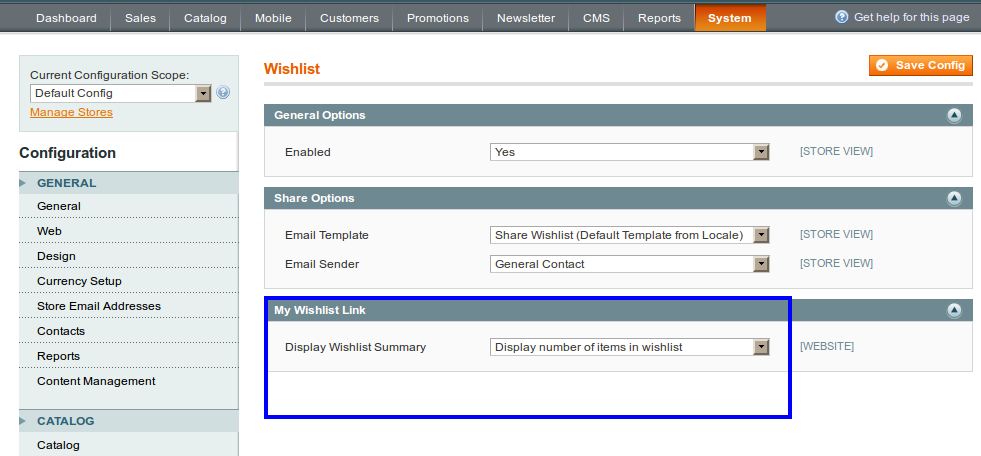 Display Wishlist Summary
Display number of items in wishlist: It gives the information of item that are in your wishlist. For Example, In your wishlist you share two items, it display wishlist(2 items).
Display item quantities: It display the quantities of that item.
For Example, If you share single item with two quantities, then it display wishlist (2 items).

Wishlist show the quantities of items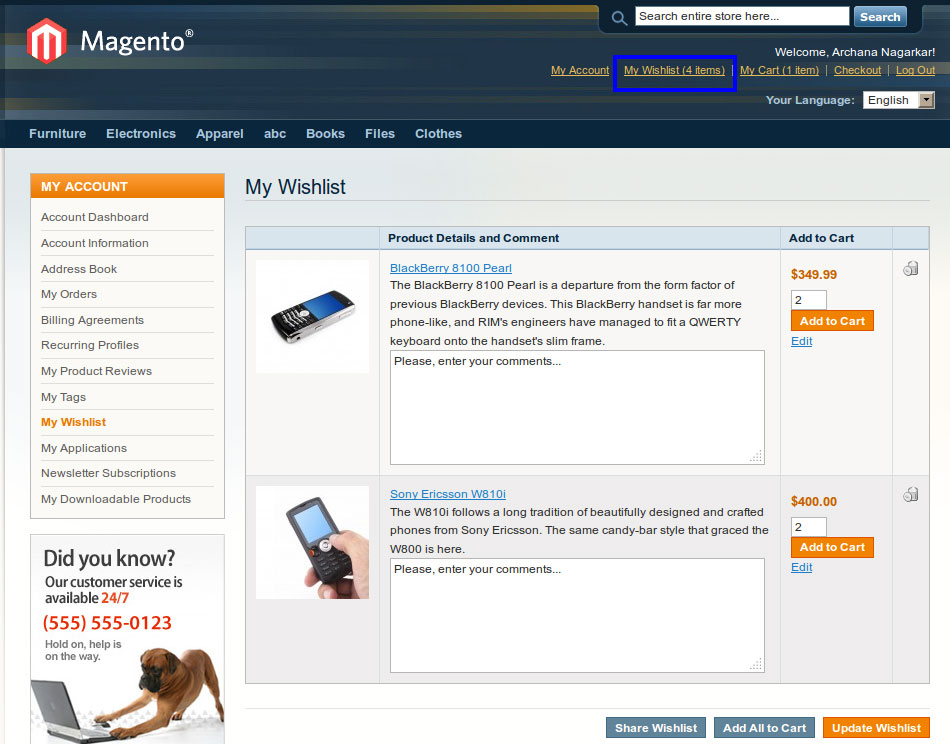 Share Wishlist: Add Email address, Message and then click on Share Wishlist link.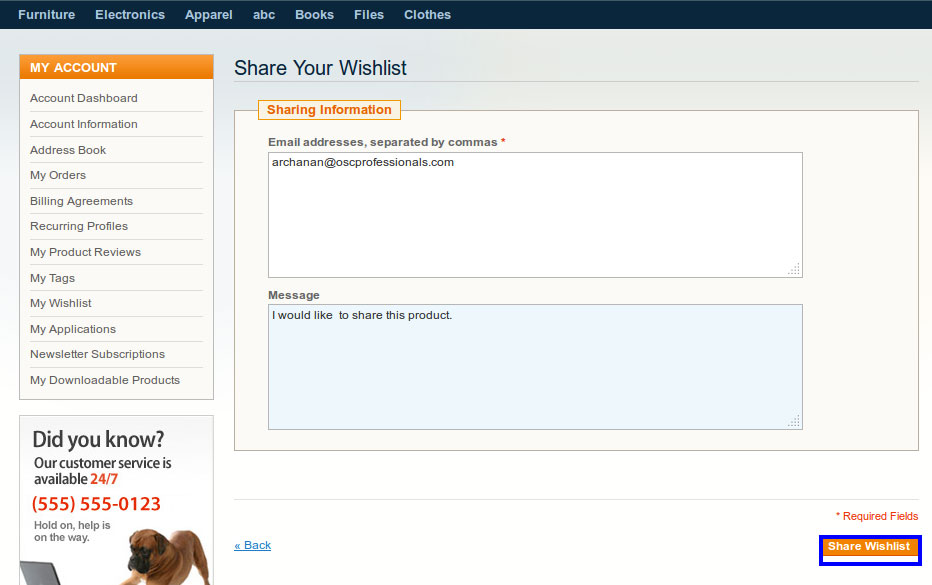 Wishlist will share with entered Email address: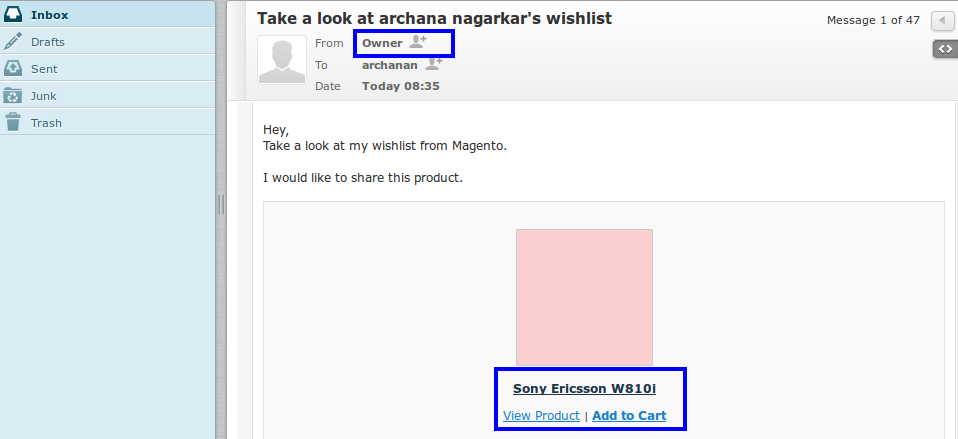 Sender Email address and product link display, with whom you shared your wishlist.