Reviews and Rating is the strongest feature provided by Magento.
By using this, Customer can give feedback to product. It also helps to boost your selling. It give a popularity to your product. Reviews link displayed in frontend. Customer can add their feedback by clicking on that link.
By default Magento have Rating values, that is, Price, Value, Quality. You can add new value if you want to add like,
Reliability
Step 1. Add New Rating to your product
Go to Admin>Catalog>Reviews and Ratings>Manage Ratings

Click on tab
Add New Rating
, to add new Rating Value

Step 2. Complete Rating Information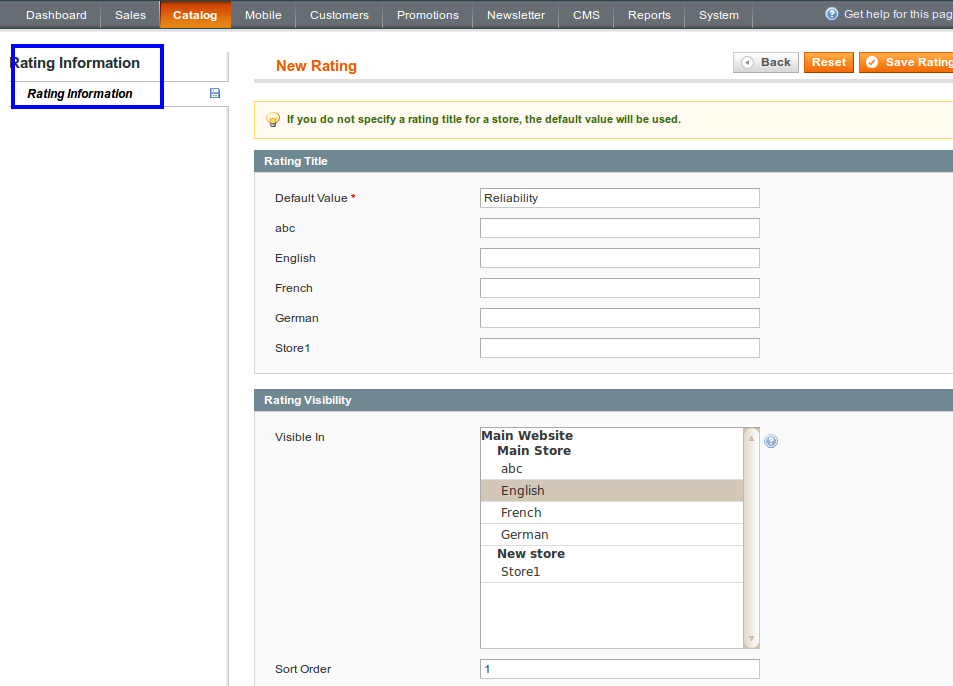 Default Value: Set value for your product rating.
Select Website where you want to display it.
And Save Rating



New Rating created.
Your New Rating that is Reliability in Frontend:

Customer Can Add Reviews from Frontend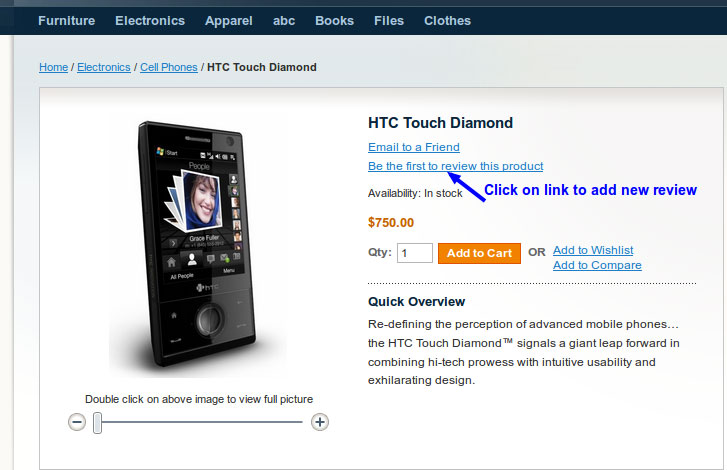 Write your Reviews from here and click on Submit Review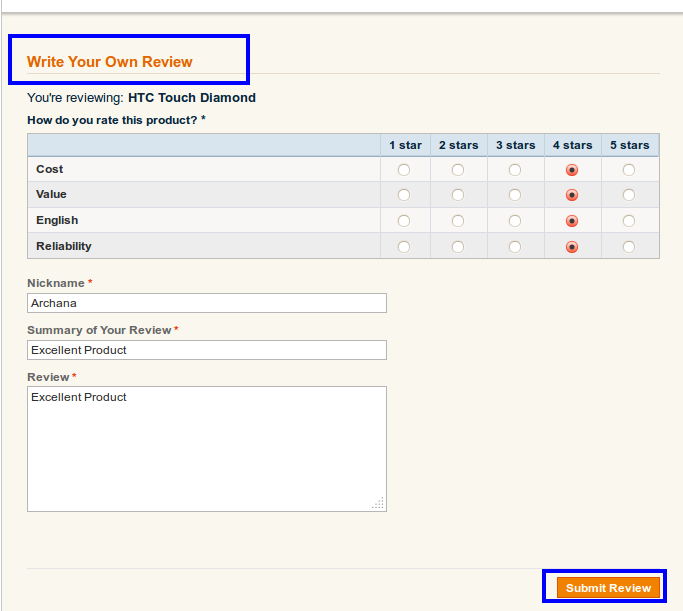 After Clicking on Submit Review, it display following message:

Review added by customers, it not applied immediately. It will store as a Pending Reviews. So, from Admin we have to Approved that review, then it will apply to product.
Step 3. Approved Pending Reviews
Catalog>Reviews and Ratings>Customer Reviews>Pending Reviews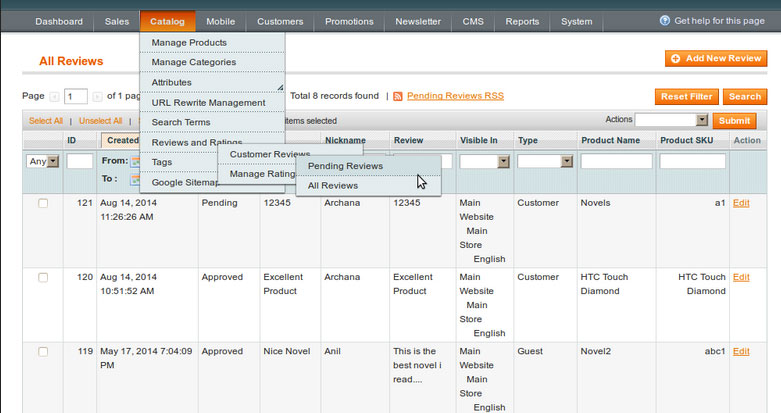 Click on Edit link to change status that is pending to Approved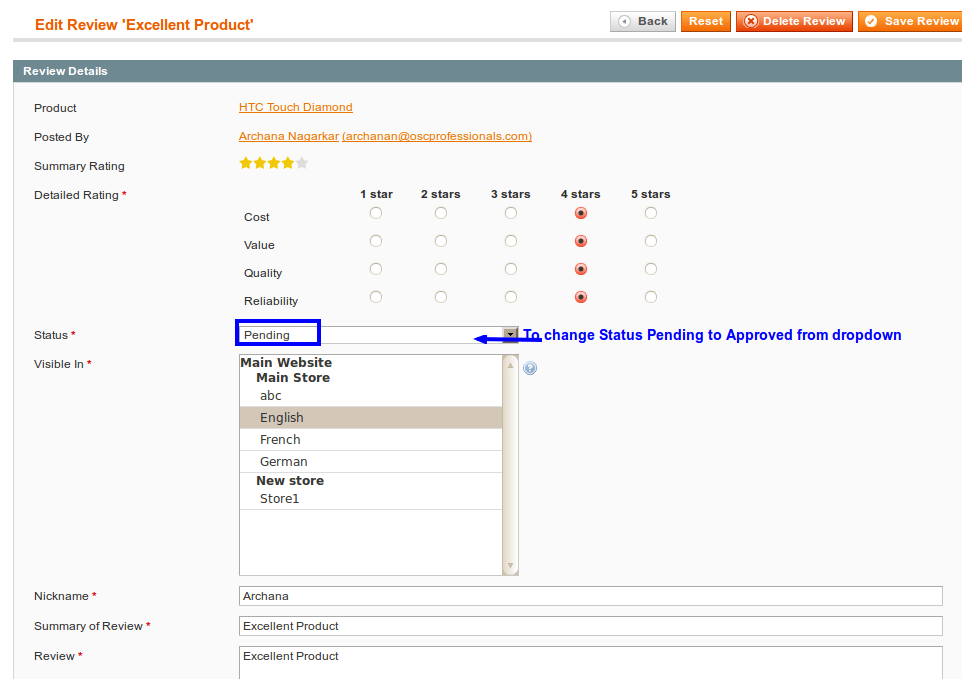 To apply Reviews to product change Status Pending to Approved

Click on Save Review, will apply to product
Your recently Approved reviews, stored in All Reviews list, Select All Reviews from Catalog>Reviews and Ratings>Customers>All Reviews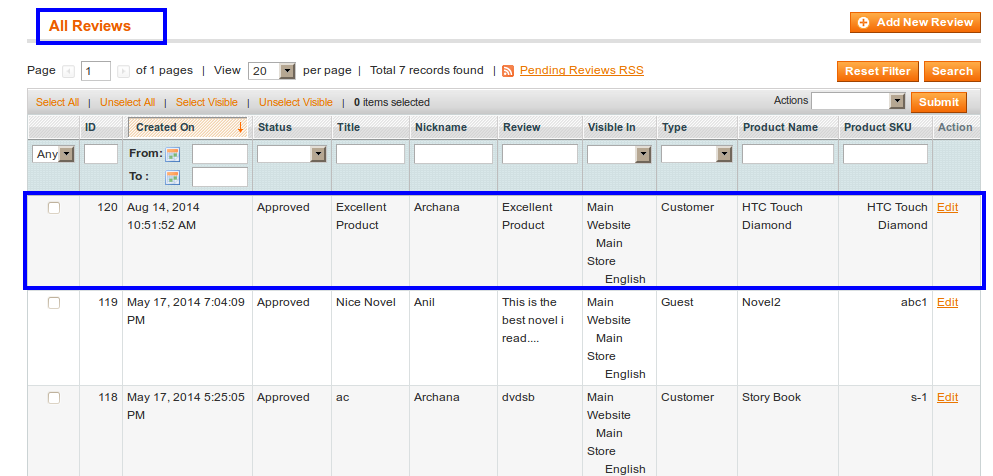 All Review List display the Reviews list that you have been Approved.
Approved Reviews will display in frontend.