Tax Exempt Plugin for Woocommerce
Description
Tax Exempt woocommerce plugin allows customers to place a tax free order. To get the benefit of tax exemption customers need to submit a tax certificate, tax id and expiry date.Customers can submit tax details from Checkout as well as from My Account section. Once customers submit the tax certificate to the admin / store owner then that Customers will never need to submit tax details again if the certificate has not expired.The store owner can also create tax exempted customers, upload certificates, set expiry date from backend and permit that customers to proceed checkout without tax.
Note: If TAX Exempt extension has been additionally customized for your site then for any upgrade the customization needed to make TAX Exempt extension compatible will be charged separately and will not be part of extension purchase*
STORE OWNER/ADMINISTRATOR
Enable/Disable Plugin from Configuration.

Can approve/disapprove of the tax exemption of the customer by selecting the 'Tax Exempt is Yes/No' from the dropdown in the customer account backend.

Facility to upload Tax certificates during customer creation from the backend.

Facility to view tax details on the order view in the backend.
CUSTOMERS
Allow guests and registered users to claim for tax exemption..

Can claim for tax exemption from Checkout.

Facility to upload certificate from My Account section.

Can update/delete a tax certificate from My account section.

Can view Tax details on order view.

Customers need to submit Tax details during first purchase, once tax details saved in the system

then customers get tax exemption automatically for future purchases.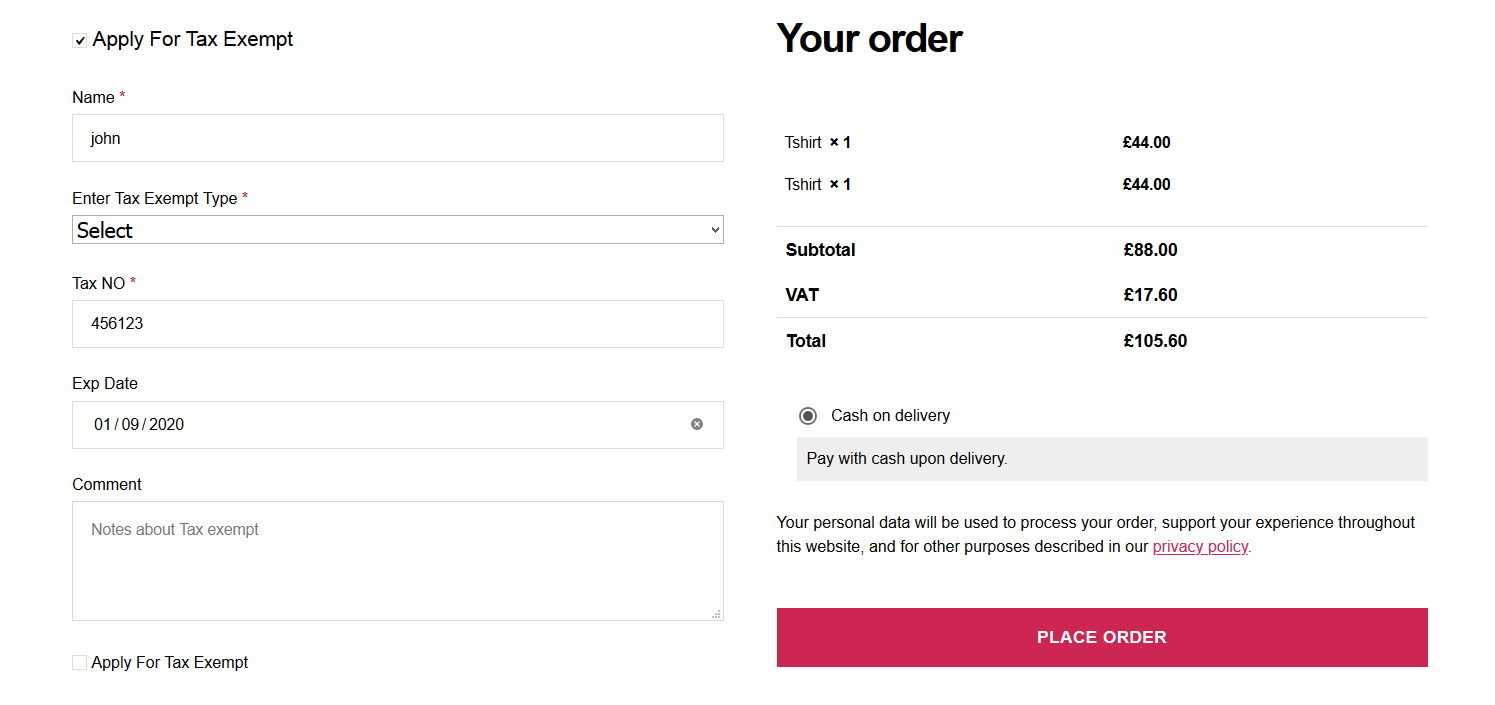 Only logged in customers who have purchased this product may leave a review.
Related products