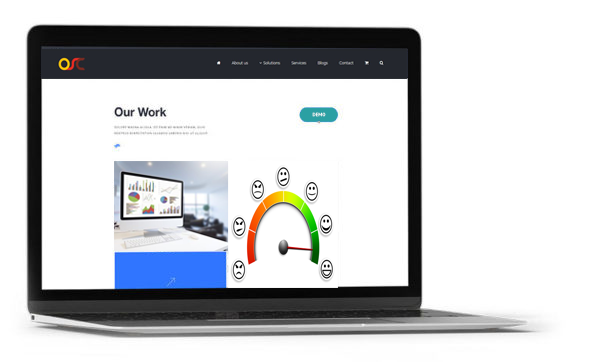 Site owner core skills is domain where they do business and not what should be within code. Most of companies/developer's are aware & takes benefit of this shortcomings of site owner.
On times a development company or developers will deliver services which might solve site objective in short term but will not be able to sustain long term objective.(Upgrade, Maintenance, etc)
To make sure that services delivered are to the mark & as per industry standard, with an eye of whats happening around. Site Audit will help to find the gap and keep site owner well informed so as to take proper decision.
Ecommerce Site Audit Categories:
Security Audit
Code
Server
Process of keeping confidential data & backup
Performance Audit
Server Setup
Code review for server level optimization
Site Speed Score
SEO Audit
We will do onsite SEO Audit and provide an insite to your developer & designer.
Web Usability Audit
Following Site Pages/System will be audited for Web Usability:
Home
Menu
Search
Product List
Products
Any other if it is an important page
Maintainable:
Easy upgrade
Module upgrade
Customize code maintenance
Can be extended module while keeping the standards in place.
While Oscprofessionals will do a free security audit for one of your site on request with no obligation.
You can have a free scheduled 30 minutes session with our Security & Audit team.
We can also help you with other above stated audits. The above stated audit can be an engine to your growth.
For more information please Contact Us
Support & Maintenance
Here we assume that your website is up and running. So we follow a two step Support & Maintenance with the objective:
Site should be stable
There should be growth
Other Scenarios:
You have in house team but for some expert level assistance or some immediate challenges you need to look for experts. Thus our team can assist.
In Support & Maintenance we cover following:
Server Support
Installation
Decision related to package/hosting environment
Configuration
Customization
Module installation & enhancements
Security Aspect
Consulting on overall site related issues
We can be contacted by:
1. Telephone
2. Skype
3. Email
4. Our collaborative system
Why OSCProfessionals?
In house team with senior certified Developers/Architectures
In house solution specialist to give valuable solutions for a guaranteed growth
In house certified security expert
Well defined process
Detail oriented
We are not just another Development company but we will use our teams in-depth knowledge & be a growth engine for your company
Contact Us for your eCommerce site Audit