Giving Your Customer the Assurance of Secured Shopping at The Comfort of Their Home
With majority of the population shopping online they trust on sites to protect their personal and financial data. Just one breach of your financial data can lead to loss of not only your business but your reputation as well. If you have even the slightest doubt of eCommerce site security protecting sensitive customer data to the best of its ability, then it's time to revamp your security.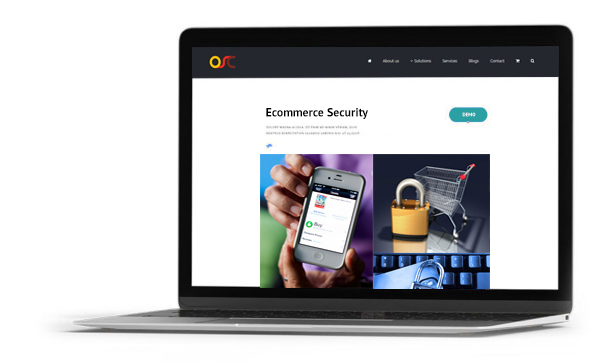 What Do We do?
Backup Your Data

Switch to HTTPS

Secure Your Servers and Admin Panels

Enhance Payment Gateway Security

Add Antivirus and Anti-Malware Software

Use Firewalls

Secure your website with SSL certificates

Employ Multi-Layer Security

E-commerce Security Plugins

Stay Updated to the latest security tools, plugins, and software

Opt for a Solid E-commerce Platform with top-notch security

Keep an Eye out for Malicious Activity
Most Common Vulnerabilities Compromising Your Store
All eCommerce frameworks have loopholes such as Magento, Prestashop, Zencart, PHP, etc Product vendors generally provide patch or update once the vulnerability is notified.
Most of the times the framework has no vulnerability identify ability but some additional code or module which you created or bought from a 3rd party can compromise your store and hack credit card or your customer's information
All this can be quite a risky activity and by using such techniques hackers can alter with the login credentials, upload malicious file, manipulate the product pricing, view database table, and such vulnerable areas.

Before its too late makes sure you take help from experts and secure your online store. Other types of vulnerabilities you store might come across are: –
XSS

Financial Frauds

SQL Injection

Insecure Directory object

CSRF

RFI

Spamming

LFI

Unauthorized file upload

DDoS Attacks

Bots

Trojan Horses

Phishing

Brute Force Attacks
How We Can Help You?
We are an expert in eCommerce security. We help secure your customer's confidential information or data. Our experts make sure that your website is compliant with PCI DSS, or the Payment Card Industries standards so that you and your customer's interest are secured. We help you review your test store and provide you with a detailed report comprising Proof of Concept (POC).