What makes a B2B eCommerce solution different from that of B2C?
In our experience – "EVERYTHING"
Though the framework remains the same, the set of logic is changed completely. To make a complete, efficient yet user-friendly B2B solutions out of Magento you need to tackle many complex twists that come with B2B.
Let's discuss the points which make a perfect B2B solution.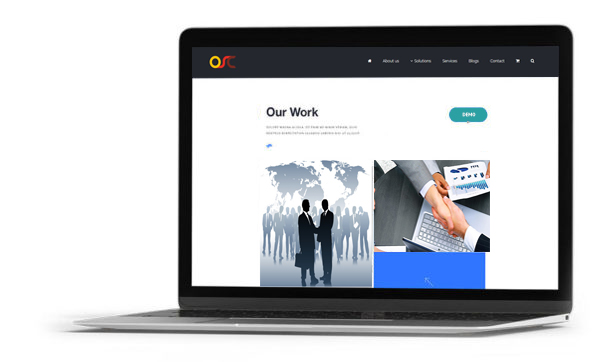 1) Inquiry, Quote & Negotiation:
Before we get into a Quotation system, let's take a look at its pricing.
Pricing is one of the most important aspects when you are selling your products or services online. Price is one of the major factors that compels a customer to buy online which is the reason why managing prices is the art of business.
A business generally manages the prices using:
Customer group pricing.
Customer-specific pricing.
Tier pricing (quantity based).
Dynamic pricing.
Dynamic pricing is a pricing strategy in which the price of a product or service depends on various factors and conditions in real time i.e location of the delivery like special economic zone, change in shipping, product nature, product quantity ordered, etc.
In Tier pricing, quantity is the variable for calculating the price. You can define different slabs of quantities and give them a predefined price. If you want more of a dynamic approach then a quotation system is the best suitable for you.
In many businesses, CALL FOR PRICE is common. You can hide your price to stay on the edge with the competition. When your customer raises an enquiry for the price for multiple products, you should be able to provide a competitive quote, which can be negotiated until the agreement which is beneficial to both parties.
The system should allow negotiation for product cost & shipping cost or alternative product idea. But this process should not be time-consuming & a quick turnaround is needed.
So a versatile Enquiry, Quote & Negotiation quote to order system should be in place.
2) Payment Options: In B2B, the average cost of order is very high as compared to B2C. So the payment option for such high payments should be carefully selected. In such scenarios, the payment gateways and credit cards can result in an unnecessary loss in the form processing fee. To overcome this problem, eWallets can be used. Also, another concept of "Credit" can also be used.
The system should be able to handle per customer credit and the credit limits. If this can be implemented wisely then it will be very beneficial for your business.
3) Shipping integration :
In B2B, shipping options and pricing and management of both are quite crucial. Your shipping management should be as such that it provides optimized shipping cost that too while considering various scenarios. As per some reports, improper shipping methods or high shipping costs can result in above 20% abandoned carts. The shipping matrix formed is much more complex than that of B2C.
The matrix formed should be as such that it is profitable to both buyer and seller. Many a time POA (Price on Application) is needed for shipping. The seller might give a quotation for shipping while quoting for products. This proposition of dynamic shipping can result in greater profitability for both parties.
The concept of integrating ERP with the Magento B2B portal has turned out to be quite beneficial for business owners. The benefits of Integrating ERP are innumerable. For starters, it makes the business process optimized and efficient thus saving you lots of time and energy.
With the help of our cloud-based solutions, Integrated ERP can reduce the physical distance between your business locations to zero.
The purpose of ERP integration is to make the data flow from one system to another within a business. The data structure varies from system to system which then challenges to integrate two or more systems. This makes integration more crucial as it needs to handle integration more properly while mapping Magento's attributes with attributes of the ERP module.
5) Customer (Wholesaler) Registration :
Registering a customer in a B2B is a whole lot different process than in B2C. It requires much more details and attachments to cover due diligence. It is quite important that the verification process should be in place so that only the right people have access to your prices and products.
6) Permission for CMS at the customer group level :
A scenario might come where you have few customer groups (eg. Retailer, wholesaler, etc.) and certain CMS pages are group specific. The permissions on these pages need to be set according to the customer group. This helps in the segregation of information that you want to let out.
7) Improved Catalog Navigation :
Another factor that decreases the conversion rates is 'not able to find the right product'. If you can land your customer on the right product page with fewer efforts then the chances of converting your customer visit into a potential purchaser become quite high. A good navigation system also benefits your business by being able to view other related products. The web usability concept in design and development always helps the customer to easily navigate throughout the website and find the desired product. This also increases the flawless trading on the website.
This case will especially be helpful in B2B.
8) Tax Configuration and Tax compliance :
The taxation rules are always simpler when selling to end customers as they are the ultimate taxpayers. But in case of B2B, the policy changes. For a business owner who is selling to a retailer or wholesaler or any other kind of reseller they need to produce different documents for the purpose of Tax compliance.
9) MultiWare house :
A business with a multiware house always faces problems while they sell products online and do not have a proper multiware house management system. B2B business web store owners with multiware houses are always surrounded with questions below:
How to distribute inventory among different warehouses?
How to assign warehouses to store views and customer groups?
How to make a warehouse selection based on the shipping location of the customer?
How to set custom shipping methods and rates?
How to separate orders from different warehouses?
There are various solutions available for managing multi-warehouse that can make your management hassle free.
10) Integration with Marketplace :
One another take on the B2B model is Marketplace wherein Multiple sellers can sell their items on one website and transactions are processed by the marketplace operator. There are many extensions available in Magento Marketplace which help Magento 2 store owners to have their Marketplace website. We can always have a few customizations to meet a very specific business needs.
11) Customer sub-user account – Roles and Permissions:
The customer of your web-store is a single person or two in the case of B2C. But when we are dealing with B2B, the customer is usually a company or a firm with the number of employees.
The same rules can be applied to the customer as it is applied to a store owner of a website.
The head of the firm (customer) would also like to distribute all permissions that they have as a customer within the firm.
12) Customer Account Information :
In B2B, the frequency at which a particular customer buys is very high as compared to a B2C customer.
The use of payment terms as advance and credit is highly probable which is not the case in B2C. Therefore the need to manage such accounting information arises.
13) Product Types :
There can be different product types a B2B business may have. Those can be :
1) Simple
2) Configurable
3) Virtual
4) Downloadable
5) Grouped
6) Bundled
This different product type gives you the power of variation and ease of manageability.
14) Other business strategies :
A few logical concepts that can boost your B2B business can be summarized as follows:
Call to action: It is one of the concepts that is mostly neglected but when used in the right way can give a lift to your conversion rate. It should be to the point and interactive.
B2B client needs many more details as compared to B2C as there per order values are much higher. Provisions & availability of images, videos & pdf will help the client take a more informed decision.
Speed optimization is a critical need for time. Whether its B2B or B2C, if its loading time is not less enough, you might end up losing your customer before actually showing what you got..
Request a call back is always a good strategy as it let you interact with your customer directly.
This represents a brief introduction to the B2B solution. Features can be carefully selected and customized to meet the unique requirements of each business.