Back Order
The Backorder extension allows store owner to continue sell the products which are currently running out of stock. Its very useful to hold customer with Back Order before they browse other sites. It supports to product types that is, Single, Configurable, Grouped and Downloadable product.
This extension allows customer to pay in advance for the products which are out of stock. Customer will be notified via email once products is in stock.
For downloadable products, download Items link will be sent to customer along with email notification customer can download item from that Download link.
Magento Editions Compatibility:
Community Edition: 1.7.x, 1.8.x, 1.9.x
Version:
V 1.1.0
Description
Miscellaneous
Out of stock products can be sold

Enhance sales rate by allowing customer to back order

Support Simple, Configurable, Grouped and Downloadable Products

Allow customers to pay advance for the product

Email Notification to customers with downloading items link

Displays delivery date on Cart page and Order View Page

Back Order option is visible on following pages:

Product info
Product listing
Category
Product search results
Advance search results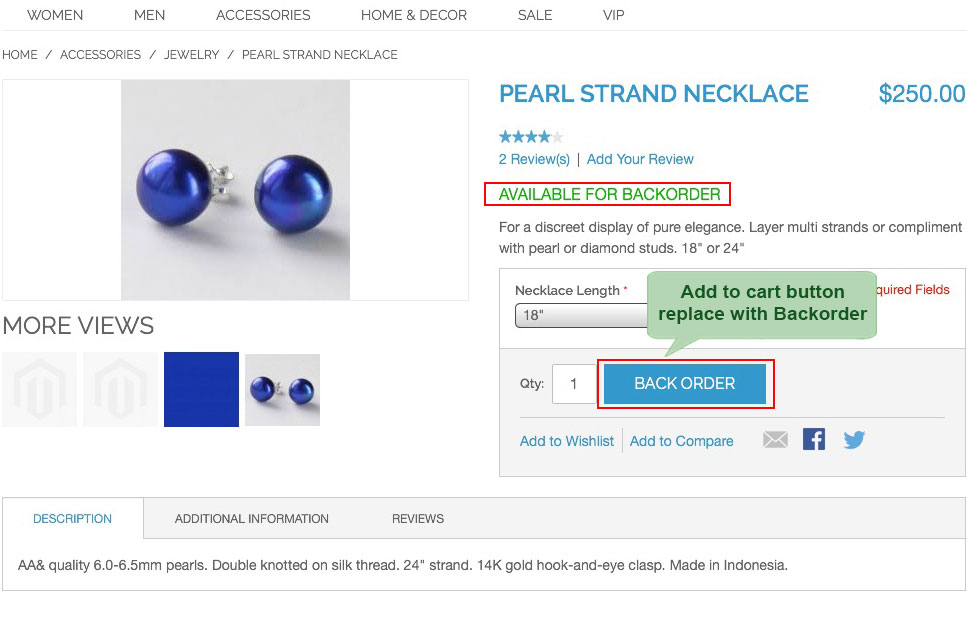 Related products